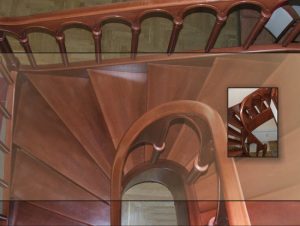 In addition to self-supporting stairs, we also make all models of spiral stairs, as well as the coating of concrete stairs and the construction of stair railings.
Stairs are made of steamed beech, ash and oak, and they can be varnished either in transparent varnish or in different color according to the customer's wishes.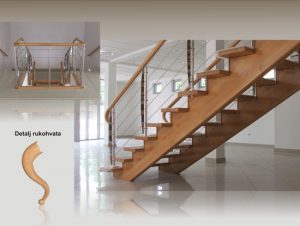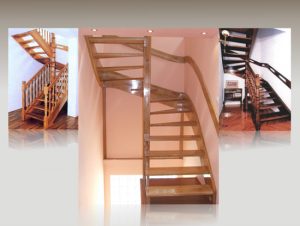 Unlike spiral stairs, which typically have standard dimensions and shapes, free-standing staircases have their own specific features.
For us to make an offer, we would need the following data:
1. Sketch of the room with basic dimensions (dimensions of opening in a tile, floor to floor height, tile thickness, rotation of the stairs, landings; essential details of the room, such as center column, doors and windows)
2. Handrail model
3. With or without volutes
4. Material
5. Final processing
6. Length of handrail on the top floor
7. Location of the stair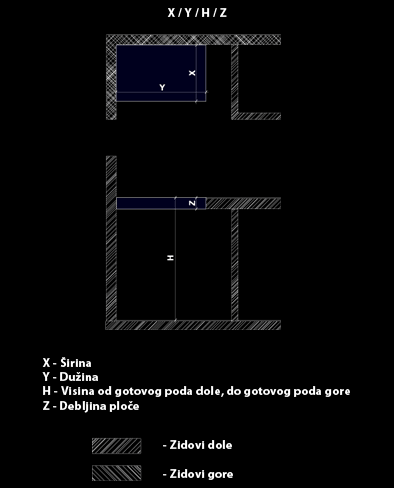 You can contact us via the online contact form for any information, questions or orders
"ENTERIJER" SZR
Karađorđeva 61
21208 Sremska Kamenica
SRBIJA
BUSINESS HOURS
Monday-Friday:
08:00 - 14:30
Saturday:
08:00 - 12:00
Sunday - closed.