Types of interior doors are determined according to the material they are made of.
Doors made of laminated wood (linden, spruce, beech, cherry, maple, oak…)
Doors made of medium density fiberboards (with wooden support)
Craft-master door (wooden support, honeycomb and dorpan coatings)
Beside materials used for doors, there are other factors that influence the price, such as model, type of armature, final processing, width of door frame; width, shape and technique of composing angle boards; installation (depending on the location) and number of doors.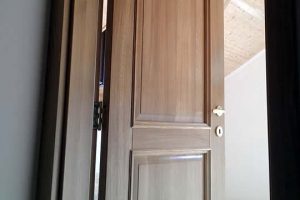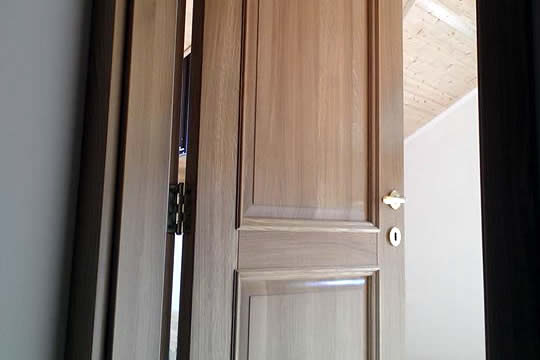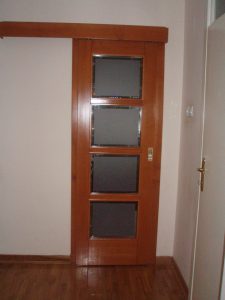 The price depends on the model of the door, material and final processing, and it also includes standard door knob, three hinges, gasket rubber and 15cm door frame. There are also angle boards, flat, without applications, which are put together at a 90 degree angle. According to special demands, we make different widths, moldings, as well as putting them together at a 45 degree angle.
Interior doors are protected with high quality polyurethane lacquer.
The standard price of a door does not include door handles and doorsteps. Sliding doors or doors with lights are not included in our standard pricelist; however, each model can be adjusted. Of course, we can make doors according to your design and in that case the price is higher due to additional work.
You can contact us via the online contact form for any information, questions or orders
"ENTERIJER" SZR
Karađorđeva 61
21208 Sremska Kamenica
SRBIJA
BUSINESS HOURS
Monday-Friday:
08:00 - 14:30
Saturday:
08:00 - 12:00
Sunday - closed.